Get on the Bus with WBGO Jazz 88.3 FM
to Spend A Day at the Newport Jazz Festival® August 1, 2 or 3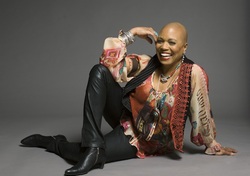 Newport, RI, July 8, 2014 – You could take a train, a plane, a car or a boat, but if you're in Newark, New York City, Brooklyn or Boston, take one of the WBGO Jazz 88.3 FM luxury buses to the 60th anniversary celebration of the Newport Jazz Festival presented by Natixis Global Asset Management August 1 - 3. For the second year, the station is bringing jazz fans to America's first annual jazz festival. All you have to do is get on the bus at the location nearest you and WBGO Travel & Events will take you straight to the festival gates, drop you off so you can get down to your favorite music, pick you up when the festival is over and take you back to where your swinging journey began.