Palo! Fever Is Spreading Across the Nation
as New CD, PALO! Live, Gains Airplay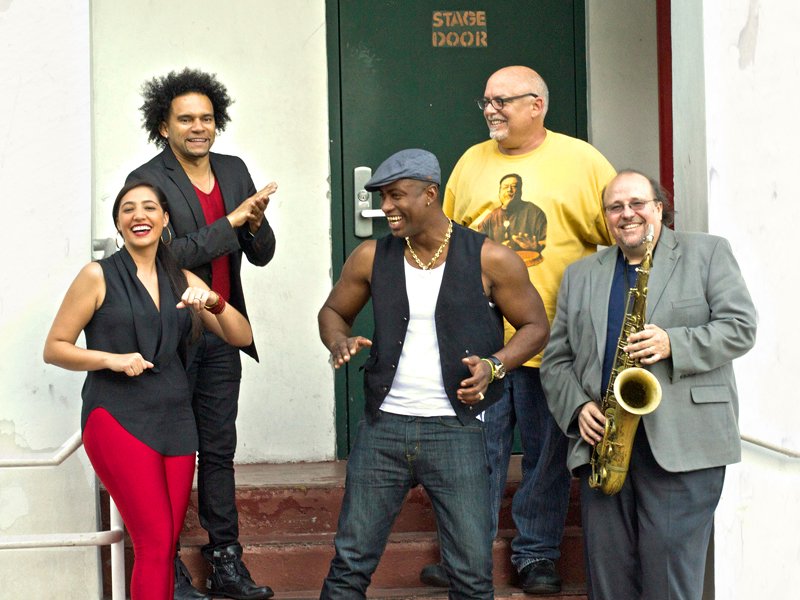 MIAMI, FL – PALO! Live, the sophomore CD by Miami's award-winning Afro-Cuban Funk band, PALO!, debuted at #20 on the CMJ World Music Chart. Recorded live in front of a standing room only crowd last August in Miami, the CD is now reaping airplay in the band's hometown as well as across the country.

Among the cities catching Palo! Fever are Burlington, VT (WRUV); Boulder, CO (KVCU); Traverse City, MI (WNMC); Lexington, KY (WRFL); Poughkeepsie, NY (WVKR), Grand Junction, CO (KAFM); Grand Rapids, MN (KAXE & WYCE), River Grove/Chicago, IL (WRRG); New Brunswick, NJ (WRSU); Tampa/St. Petersburg, FL (WMNF); St. Louis, MO (KDHX); Carbondale/Denver, CO (KDNK); Durham/Raleigh, NC (WXDU); Spindale/Greenville/Asheville, NC (WNCW); Richmond, VA (WRIR); Honolulu, HI (KTUH); Waterville/Portland/Poland Spring, ME (WMHB); Lewiston/Portland/Poland Spring, ME (WRBC); Champaign/Springfield/Decatur, IL (WEFT); and others.