Newport Festivals Foundation
Brought the Gift of Music
Through a Donation of Musical Instruments
​to Four Schools in Pawtucket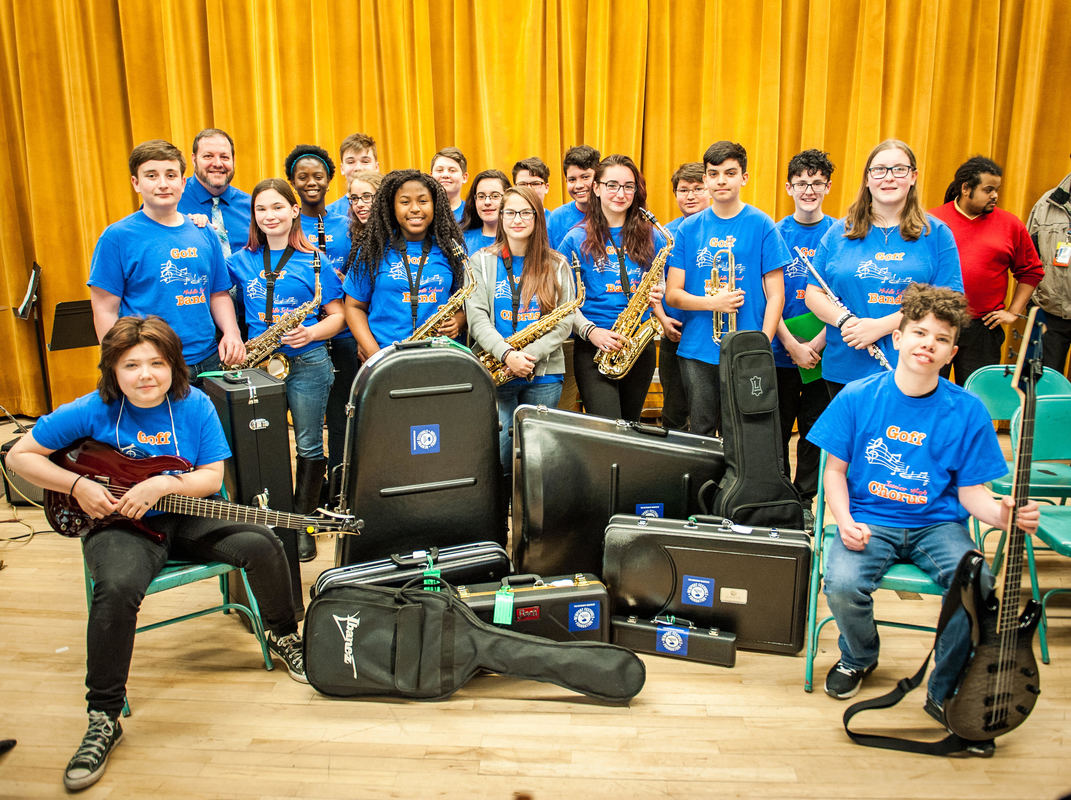 NEWPORT, RI, April 9, 2018 – Students at four schools in Pawtucket, RI, are playing sweet music on instruments donated by Newport Festivals Foundation, Inc. The Foundation's Executive Producer, Jay Sweet, presented the instruments to students from bnhnm Goff, Jenks and Slater Middle Schools and Tolman High School during a special program held in the Goff auditorium on Thursday, April 5.

"Knowing that these instruments will allow students from public schools in Rhode Island – the state our festivals call home – the opportunity to experience making music, is what this foundation is all about," said Sweet. "At a time when arts and music programs are experiencing budget cuts nationwide, we're proud to be doing our part to make sure the next generation has the essential tools they need for a quality music education."

Among the instruments donated to students are a tenor saxophone and tuba (Goff); a baritone saxophone, trumpet and flute (Jenks); an acoustic guitar and two electric guitars (Slater); and a tuba and alto saxophone (Tolman).