10-time Grammy Winner Arturo Sandoval Performs
A Special Tribute to Dizzy Gillespie
@92nd Street Y, December 2, 8:00 pm

Hear Music from "Live at Yoshi's,"
His New ALFI Records Release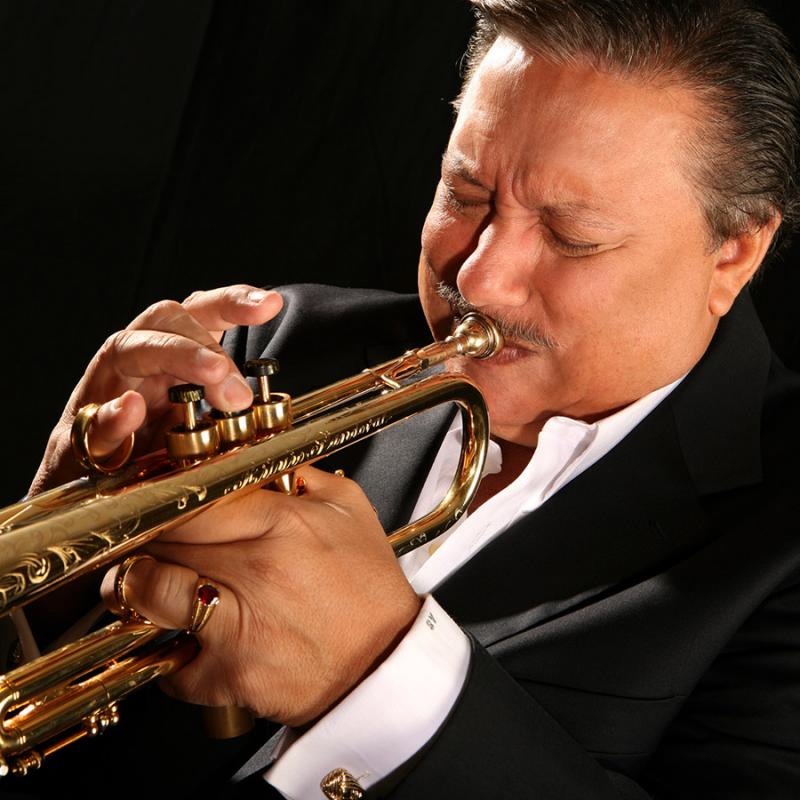 New York, NY, November 23, 2015 – ALFI Records artist Arturo Sandoval takes the stage at the 92nd Street Y, 1395 Lexington Avenue in Manhattan, with A Special Tribute to Dizzy Gillespie on Wednesday, December 2, at 8:00 pm. The concert will include music from his latest CD, "Live at Yoshi's."

"You will notice in this album that Arturo sings a song to Dizzy," says label head Albare. "A good way to find whether you are human is to listen to "Dear Diz, Every Day I Think of You" and observe whether or not you get goose bumps. If you don't, check with a brain surgeon to see if your brain is possibly made of silicon," said Albert Dadon (aka Albare), founder of ALFI Records and virtuoso jazz guitarist.