"The Case of the Three Sided Dream"
World premiere at South by Southwest film festival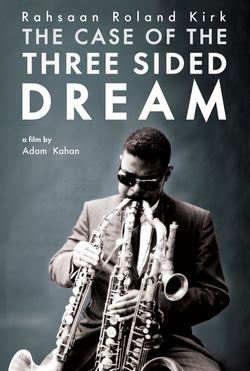 The feature documentary film on the music and life of multi-instrumentalist Rahsaan Roland Kirk makes its world premiere at the South by Southwest film festival (SXSW) in Austin, Texas, March 10-15, 2014.

Rahsaan Roland Kirk was a one of a kind musician, personality, satirist and windmill-slayer who despite being blind, becoming paralyzed, and facing America's racial injustices – did not relent.

His life's work was exploring sound and making music. Beyond that, he was an outspoken activist who started a political movement to get more exposure for Jazz in America – particularly on TV.