10th Annual Great Jazz on the Great Hill

LIVE PERFORMANCES BY THE JIMMY HEATH BIG BAND AND OTHERS IN CENTRAL PARK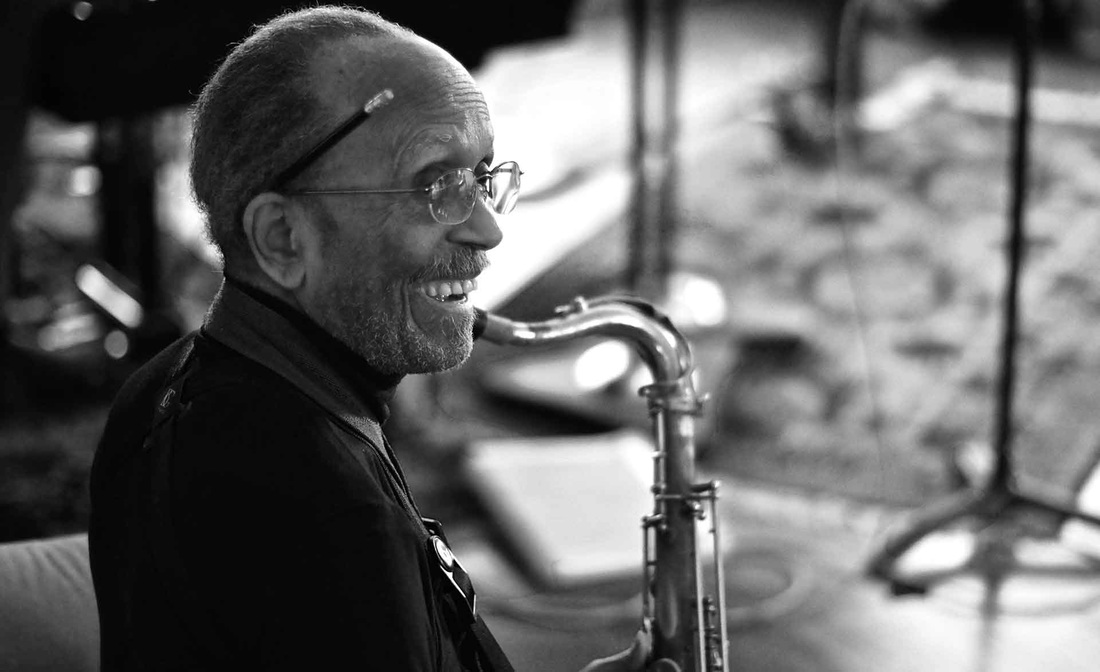 New York ― On Saturday, August 13, the 10th annual Great Jazz on the Great Hill concert in Central Park celebrates the 90th birthday of jazz legend Jimmy Heath ― this National Endowment for the Arts Jazz Master will perform with his Big Band.

For ten years, the Central Park Conservancy has brought free music to the Upper West Side. Presented in partnership with Jazzmobile, this year's lineup will include special guests Antonio Hart (tenor saxophone) and Jeb Patton (pianist); plus Billboard chart topper, R&B, Blues and Jazz vocalist Alyson Williams. Ms. Williams will also serve as the concert's Emcee. WBGO FM host Sheila Anderson will introduce a tribute to Jimmy Heath, with even more special guests!

A former band member of John Coltrane and Dizzy Gillespie, saxophonist Jimmy Heath penned songs for artists such as Miles Davis, Chet Baker, and Charlie Parker, among others. He is also a co-founder of Jazzmobile's education and performance programs. Members of Heath's Big Band include: Saxophones: Antonio Hart, Mark Gross, Bobby LaVell, Sam Dillon, Gary Smulyan; Trombones: John Mosca, Steve Davis, Jason Jackson, Douglas Purviance; Trumpets: Frank Greene, Michael Mossman, Greg Gisbert, Freddie Hendrix; and the Rhythm Section: Jeb Patton, piano, David Dong on Bass and Evan Sherman on drums.

Concert guests are encouraged to gather with friends and family to enjoy jazz standards and fun activities from 4:00 pm to 7:00 pm. And while the Great Hill is a perfect place for a picnic, food truck fare will be available for purchase from Domo Taco, DUB Pies, and Tony Dragon's Grille, with refreshing treats sold by Andy's Italian Ice and Cool Haus Gourmet Ice Cream Sandwiches.

Great Jazz on the Great Hill is FREE, open to the public, and accessible by ramp. To find the Great Hill, enter Central Park at 106th Street and Central Park West. The concert is subject to change and weather permitting. For up-to-date information, please visit centralparknyc.org/GreatJazz

# # #
About the Central Park Conservancy
The mission of the Central Park Conservancy — a nonprofit organization founded in 1980 — is to restore, manage, and enhance Central Park in partnership with the public, for the enjoyment of all. The Conservancy raises 75 percent of the annual budget essential to keeping Central Park beautiful.

In 1993 the Conservancy replaced the crumbling recreation spaces on the Great Hill with a lawn and oval track. In August 2009, an unexpected microburst devastated the area, felling many trees. Today the Conservancy has replanted trees and restored the original views created by Park designers Frederick Law Olmsted and Calvert Vaux. Now, the Great Hill is the site of picnics, lawn games, running or race walking on the oval track, a Family Performance Festival, and jazz concerts.

To learn more visit centralparknyc.org

About Jazzmobile
Jazzmobile is the oldest not-for-profit arts organization created just for jazz in the country. Founded in 1964 by jazz masters Dr. Billy Taylor and Daphne Arnstein, its mission is to present, preserve, promote, and propagate jazz through quality music education and performance programs: workshops, master classes, lecture demonstrations, as well as out-of-doors mobile Jazz performances and in clubs and special concerts in major concert halls. The annual SUMMERFEST free mobile concert series is New York's longest running continuous Jazz festival! To learn more visit jazzmobile.org