Dr. Adolphus C. Lacey
To Be Installed as 11th Pastor
of Historic Bethany Baptist Church
September 14, 5:00 pm

Installation Revival Worship Services and Banquet
Take Place September 10 – 14 at Bethany and Brooklyn Marriott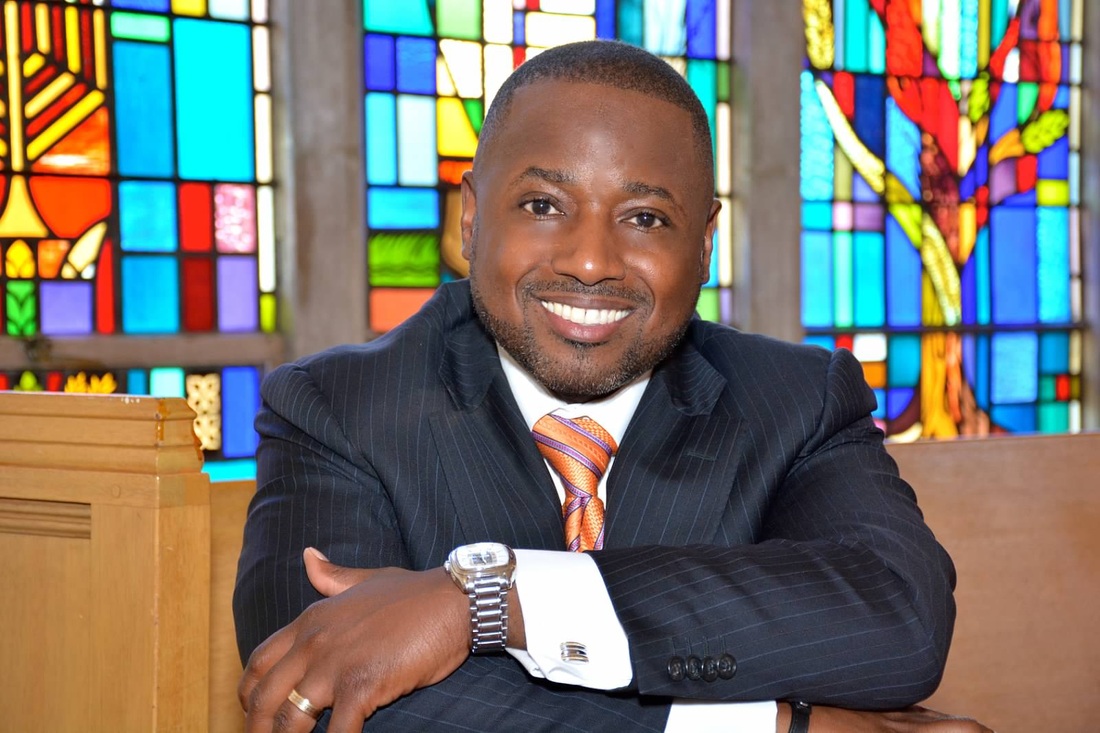 BROOKLYN, NY, September 2, 2014 – Historic Bethany Baptist Church celebrates the installation of its 11th pastor, The Reverend Dr. Adolphus C. Lacey, September 10 – 14 with five worship services at the Bedford-Stuyvesant church and a banquet at the NY Marriott at the Brooklyn Bridge.

Dr. Lacey was called to Bethany in May after a successful tenure as senior pastor of Mount Olivet Baptist Church in Peekskill, NY. He follows the pastorates of Dr. David A. Hampton (2008-2011) and Dr. William Augustus Jones, Jr. (1962-2005).

"I bring to Bethany an unrivaled desire to reignite Bethany's passion for the things of God and expand her relevance in an ever-changing community," says Pastor Lacey in keeping with the Installation Celebration theme: Pastor and People Fanning A Fresh Fire (II Timothy 1:5-7).

The Installation Revival Worship Services and Celebration include:

Wednesday, September 10, 7:00 pm
Community Night
The Reverend A. R. Bernard
Christian Cultural Center, Brooklyn, NY

Thursday, September 11, 7:00 pm
Sons & Daughters Night
The Reverend Dr. Claybon Lea
Mt. Calvary Baptist Church, Fairfield, CA

Friday, September 12, 7:00 pm
NY Marriott Hotel at the Brooklyn Bridge (333 Adams Street)
The Reverend Dr. Raphael Warnock
Ebenezer Baptist Church, Atlanta, GA

Sunday, September 14, 8:00 am
The Reverend Dr. Marvin McMickle
Colgate Rochester Crozer Divinity School, Rochester, NY

Sunday, September 14, 11:00 am
The Reverend Al Sharpton
National Action Network, New York, NY

Sunday, September 14, 5:00 pm
Worship & Installation Service
The Reverend Dr. W. Franklyn Richardson
Grace Baptist Church, Mt. Vernon, NY

All services, except the banquet on Friday, will be held at Bethany Baptist Church

The Reverend Dr. Adolphus C. Lacey, whose mandate is to preach, teach and inspire diverse communities throughout this nation, is a native of Kansas City, KS. He holds a Bachelor of Arts in World History degree from Ottawa University, a Master of Divinity degree from the Union Theological Seminary and a Doctor of Philosophy degree from Northwestern University. He also holds a certificate from the Harvard University Divinity School's Institute for Church-based Community and Economic Development.
Dr. Lacey brings to Bethany experience as a pastor-activist, and his ministry aligns seamlessly with Bethany's 131-year tradition of activism and social justice. He began his career in ministry as Associate Pastor of Christian Education and Discipleship at Grace Baptist Church in Mt. Vernon, NY. Dr. Lacey helped manage Grace Community Development Corporation, a not-for-profit interfaith social service agency, coupling Christian nurture with his extensive community development experience. Most recently, as senior pastor of Mount Olivet Baptist Church in Peekskill, NY, he created several ministries to serve the diverse needs of the congregation and the Westchester community at large. These ministries included Higher Ground Television Ministry, After School Center for Nurture and Development (ASCEND), Project Hope and the Mount Olivet Community Development Corporation. He also led an effort to acquire $1.7 million in realty assets that were either adjacent to or abutting the church property. With Dr. Lacey at the helm, Mount Olivet became a community of faith whose influence reached throughout Westchester County, touching the old and young; Black and White; male and female. Believing in the equality of gifting, Dr. Lacey affirmed the need for a gender inclusive Diaconate, currently chaired by a woman, a first in the121-year history of the church.
Just as Dr. Lacey's work extends beyond the walls of the church, so has recognition of his work and calling. A vocal advocate for economic and racial equality, his counsel and advice are widely sought throughout our nation. In February 2008, Dr. Lacey was privileged to offer the opening prayer for the second session of the 110th Congress of the U. S. House of Representatives. He also was afforded the even rarer privilege of participating in an ecumenical prayer service with His Holiness Pope Benedict the XVI. In July 2010, the Samuel Dewitt Procter Institute recognized his contributions to the field of preaching by inviting him to deliver a sermon in the renowned "Great Preacher Series." He has also served the community as president of the Peekskill Area Pastors Association, founding member of the Cortlandt Taskforce on Diversity and board member of the Westchester County Housing Opportunity Commission and the Interfaith Housing Council. Dr. Lacey is a member of the American Academy of Religion, African American Men of Westchester and Kappa Alpha Psi Fraternity, Inc. Committed to developing a spirit of service and activism in future generations of church leaders, he served as an adjunct professor in the Philosophy and Religious Studies Department at Marist College in Poughkeepsie, NY.
In addition to his work as an intergenerational pastor, professor and community leader, Dr. Lacey counts among his most cherished blessings his role as husband of Cheryl Mathews Lacey and father of Cameryn Alexandra and Adolphus Matthew.
Bethany Baptist Church is located at 460 Marcus Garvey Blvd., between Decatur and MacDonough Streets in Brooklyn. Worship services are held at 8:00 am and 11:00 am on Sundays as well as at various times throughout the week. For more information on the Installation Services and the Bethany experience, please visit
www.bethanybcbrooklyn.org
or contact the church office at (718) 455-8400.
# # #