Newport Festivals Foundation™
Continues Tradition
of Bringing Great Music to Generations of Fans at Second Annual Family Concert
Wednesday, July 30, 6:00 pm,
at Fort Adams State Park
FREE TO THE PUBLIC


NEWPORT, RI, July 18, 2014 – If you ask the Newport Jazz Festival® and Newport Folk Festival® staff what they like about the festivals, no doubt each and every one will get around to talking about the excitement of watching young people enjoy, share and eventually grow up to love music. This summer, in celebration of the music of the iconic events, Newport Festivals Foundation™ presents its second annual Family Concert on Wednesday, July 30, at 6:00 pm at Fort Adams State Park. Held during Newport's annual BridgeFest, the free concert features Bari Koral Family Rock Band and Oran Etkin's Timbalooloo: Wake Up, Clarinet! in a special concert for young people.

"It is a major goal of the Foundation to build upon the legacy of the Jazz and Folk festivals by encouraging families to take part in the concerts and education events we present throughout the year," said Deborah Ross, Education Director of the Newport Festivals Foundation. "As a parent, I know how important it is to share music and the arts with kids, and I hope that families throughout the area will come out to this free concert to not just enjoy the music, but to create fond memories for years to come."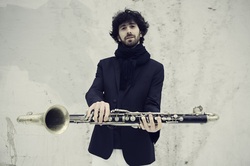 The free, hour-long concert will be held under a tent inside historic Fort Adams. In addition to the music, families can enjoy the Fort, the beauty of Narragansett Bay, face painting, balloon animals and other activities for children. The concert is recommended for all ages, but particularly for children ages 1-10.
One of the most popular kids/family recording artists on the scene today,
Bari Koral
takes an adventurous leap forward with the
Bari Koral Family Rock Band's
fourth album,
The Apple Tree & The Honey Bee,
released in
May
. Over the past seven years,
Bari
has established herself not only as a beloved performer but also as a leading force in the "yoga for kids" movement. Her catchy, pop-friendly tunes and interactive live shows, featuring a creative blend of music and movement, have gained her legions of fans. In addition, many of her songs are widely used in kids' yoga classes and preschool classrooms. In 2012,
People Magazine
named
Bari's
release,
Anna and the Cupcakes
, one of the year's coolest albums for kids. Hers songs are in regular rotation on Sirius/XM Radio's
Kids Place Live
, and her recordings have been honored with two Parents' Choice Awards and two NAPPA Awards. For more information on Bari Koral and her music, visit
www.barikoral.com
.
Created by internationally-renowned musician and composer
Oran Etkin
,
Timbalooloo
is a unique new method of enriching children's innate musicality and overall development. Oran has traveled around the world performing with musicians ranging from guitarist Mike Stern and pianist Gonzalo Rubalcaba to rapper Wyclef Jean, as well as with his own award-winning jazz and world music projects. He brings his wealth of experience into his Timbalooloo method, which incorporates melodies and rhythms from across the globe. Over five years of working with hundreds of children, he developed a way to teach the real fundamentals of music through games, stones and songs while supporting healthy, cognitive, physical and emotional development as well as cultural and historical awareness. Oran's music has been recognized with a
Grammy® Award
(for the compilation
All about Bullies
, which includes two of his tracks) and two Independent Music Awards (Best World Beat Album for
Kelenia
and Best Children's Album for
Wake Up, Clarinet
). His newest jazz trio CD,
Gathering Light
, was released in April on Motema Music.
The
Newport Folk Festival
takes place at Fort Adams State Park
July 25 – 27
with
Ryan Adams
,
Jack White
,
Mavis Staples
,
Jeff Tweedy
,
Jimmy Cliff
,
Jenny Lewis
,
Conor Oberst
and more. Tickets are sold out; for information, go to
www.newportfolkfest.org
. The
Newport Jazz Festival
is set for
August 1 – 3
at the International Tennis Hall of Fame at the Newport Casino and Fort Adams, featuring
Jazz at Lincoln Center with Wynton Marsalis
,
Bobby McFerrin
,
Dr. John, Trombone Shorty & Orleans Avenue
,
Cecile McLorin Salvant
,
David Sanborn
,
John Zorn
and more. For tickets and more information, log on to
www.newportjazzfest.org
.
The Newport Festivals Foundation was founded by George Wein in 2010 to build and continue the legacies of the famed Newport Jazz Festival® and Newport Folk Festival®. Under the auspices of the Foundation, the festivals present performers who respect and honor jazz and folk music traditions, and at the same time reflect the changes in today's musical trends. Through the establishment of partnerships with local high schools, colleges/universities and other organizations, the Foundation will present programs to educate young people about jazz and folk music as presented at the annual festivals. For more information, please visit
www.newportfestivalsfoundation.org
.
The Arts & Cultural Alliance of Newport County created BridgeFest to
bridge
the world-famous Newport Folk and Jazz festivals by giving music enthusiasts a reason to stay and locals a reason to celebrate. By making Newport County an eclectic entertainment haven, music aficionados can enjoy Newport's exciting music scene and activities. Set for July 28 – 31, BridgeFest 2014 also includes busking at Bowen's Wharf, an opening night soiree, a benefit for the Rhode Island Food Bank, films, concerts and more. Don't miss
George Wein Presents Jazz After Dark
, a conversation between Newport Jazz Festival artist
Moppa Elliott
from
Mostly Other People Do the Killing
and University of Rhode Island Music Director
Joe Parillo
, on Thursday, July 31, at 5:00 pm; music provided by the University of Rhode Island Jazz Department. For the complete schedule, log on to
www.newportbridgefest.com
.
# # #
The Newport Jazz Festival® is a production of the Newport Festivals Foundation, Inc.™, a 501 (C)(3) non-profit corporation, duly licensed. All rights reserved.