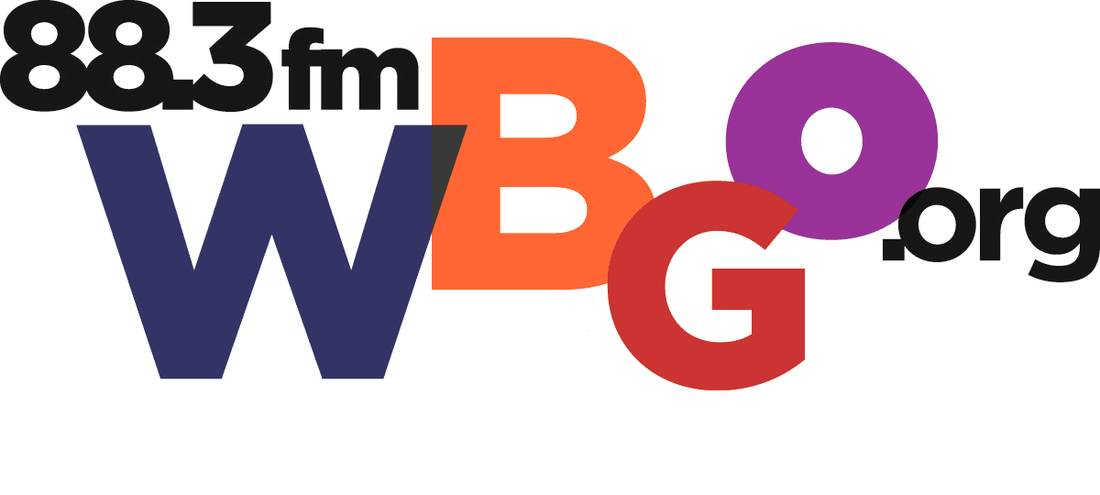 WBGO Champions of Jazz Gala Honors
Cephas Bowles and
Thelonious Monk Institute of Jazz
November 6 at NJPAC

WBGO Provides
Free Gala Concert Tickets to Students
from Newark Arts High to Honor the City's Bright Future of Music

Star-studded Evening Features Performances by
Inside Straight: Christian McBride, Carl Allen, Christian Sands, Jaleel Shaw & Warren Wolf Hypnotic Brass Ensemble; Michael Wolff
& Mike Clark; Ray Vega;
Kenny Barron & Gretchen Parlato; Melissa Aldana;
Jazz House Kids; Newark Arts High Quartet
with Don Braden; and Rhythm Revue Dance Party with Felix Hernandez


NEWARK, NJ, November 5, 2013 – WBGO's Ninth Annual Champions of Jazz Gala, a celebration of a star maker, The Thelonious Monk Institute of Jazz, and one of the station's own stars, Cephas Bowles, is also honoring the community's remarkable past, present and future of music by providing free tickets to students from Newark Arts High. Set for Wednesday, November 6, at New Jersey Performing Arts Center (NJPAC) from 6:00 pm – 11:00 pm, the Gala honors Bowles for 20 years of outstanding leadership at WBGO and the Monk Institute for its excellent work in the Newark Public School System.

The honorees will be celebrated with performances by
Inside Straight
featuring
Christian McBride
,
Carl Allen
,
Christian Sands, Jaleel Shaw
and
Warren Wolf
;
Hypnotic Brass Ensemble
;
Michael Wolff & Mike Clark
;
Ray Vega
;
Kenny Barron
; and Thelonious Monk International Jazz Competition winners
Gretchen Parlato
(vocals) and
Melissa Aldana
(saxophone). The future of jazz will also be highlighted through performances by
Jazz House Kids
and the
Newark Arts High Quartet with Don Braden
. The evening wraps up with the
Rhythm Revue Dance Party
with
Felix Hernandez
, where the audience can showcase their talent on the dance floor.
"This is a very special celebration for WBGO," said Amy Niles, Acting CEO & President of WBGO. "Not only do we have the great pleasure of paying homage to Cephas and the Monk Institute, but we also have the opportunity to make tickets available to students from Newark Arts High to provide a wonderful evening of live jazz while helping to encourage their love for and support of the arts. Newark has always been a great jazz city, and we're proud to make our home here where we can continue to help pave the way for the future of the music, on and off the air, through our work with and support of the area's young people."
The 20th season of WBGO's Kids Jazz Concert Series reached record-breaking attendance for the five-concert event. The Fall series, which just ended, served 1,121 children in the greater Essex County area. This is up 39% from the Spring season of performances, which were, in turn, up 40% from the 2012 Fall series.
Champions of Jazz takes place during the TD James Moody Democracy of Jazz Festival, which is co-presented by NJPAC and WBGO and features a celebration of jazz in Newark at venues throughout the area November 4 – 10. Moody is "one of Newark's and the world's most renowned ambassadors of jazz who helped to fine tune this City's music history," said Niles. Moody's widow, Linda, will attend the Gala and be on hand throughout the festival.
Bowles, who is on medical leave, is a proud Newark native and graduate of Barringer High School. Honored for his 20 years of leadership at WBGO, he has been a staunch advocate for public radio, both locally and nationally throughout his 40-year career. Bowles' contributions to the viability and growth of WBGO led to the distinction as the leading jazz radio station in the United States and around the world; also under his leadership, WBGO became the primary jazz content producer for NPR. He led the charge for capital improvements to the station's headquarters in Newark, as well as the Signal Improvement Project, which involved installing a new transmitter and antenna atop 4 Times Square in New York City.
The Thelonious Monk Institute of Jazz (
www.monkinstitute.org
) is being honored for its exceptional work in the Newark Public School System through its program,
Jazz in the Classrooms
. The jazz education organization, founded in 1986 in memory of the renowned pianist/composer Thelonious Monk, nurtures the next generation of jazz greats by offering young musicians college-level training by internationally-recognized jazz artists. From its base in Washington, DC, the Institute is an essential forum for identifying the music's new voices, honoring its present and past masters and making the art of jazz available and comprehensible in concert halls and classrooms around the world. Since 1987, the Thelonious Monk Institute of Jazz has presented the prestigious Thelonious Monk International Jazz Competition, which annually awards scholarships and prizes to talented young musicians and composers to help pay tuition and provide funds for private, specialized instruction.
Celebrating 34 years since its founding, WBGO believes in the vibrancy and significance of jazz as America's gift to world culture. The proceeds raised at the Champions of Jazz Gala allow WBGO to continue its mission to ensure the future of this art form for generations to come through broadcast, new media, print, education and outreach around the corner and around the world.
Past benefit honorees include: Bobby McFerrin, Hogan Lovells, Herb Alpert, Arthur H. Barnes, Dave Brubeck, Paquito D'Rivera,
Downbeat Magazine
, Ahmet Ertegun, Lorraine Gordon, Jimmy Heath, Phoebe Jacobs, Jazz Foundation of America,
JazzSet
, Abbey Lincoln, Tommy LiPuma, Marian McPartland, James Moody,
The Star-Ledger
, Dr. Billy Taylor, George Wein and Nancy Wilson. Past Performers have included Natalie Cole, Jimmy Heath, Joe Lovano, Danilo Perez, Lizz Wright, Cyrus Chestnut, Paquito D'Rivera, Richard Marx and Ahmir ?uestlove Thompson.
The Champions of Jazz dinner package, which is priced at $1250/person, begins at 6:00 pm; the concert/dance party package, $625/person, begins at 7:30 pm.
Transportation to the Champions of Jazz Gala for the students is made possible through the generous support of The Agnes Varis Trust.
Founded in 1979, Newark Public Radio, Inc. is a publicly supported cultural institution that champions jazz at WBGO 88.3 FM in Newark, New Jersey and worldwide via wbgo.org. WBGO is the recognized world leader in jazz media and one of the most respected jazz presenters in the country, and offers award-winning news and innovative children's programs. Beyond reaching 450,000 weekly listeners (including 17,000 contributing members) on air, online and via mobile devices, WBGO presents live broadcasts from prestigious jazz venues and produces acclaimed programs for NPR heard by millions.
# # #