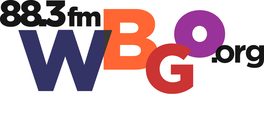 Amy Niles Named Acting President and CEO of WBGO Jazz 88.3 FM


NEWARK, NJ, June 12, 2013 – Effective immediately, Cephas Bowles, President and CEO of WBGO Jazz 88.3 FM, will take a leave of absence for health reasons, it was announced today by Stephen N. Ifshin, Chairman of the Board of Trustees of Newark Public Radio/WBGO. It also was announced that Amy Niles, Senior Vice President and Chief Operating Officer, will serve as Acting President and CEO in the interim.

"Cephas has been an outstanding leader of WBGO since 1993 and a tireless advocate for Public Radio for more than three decades," said Ifshin. "Our thoughts are with him as he takes this time to tend to his health without exerting the day-to-day energy needed to run the country's premier jazz station. Amy, who has worked alongside Cephas for the past seven years and has the same dedication and passion for WBGO's continued growth and success, is a natural choice to serve as Acting President & CEO during Cephas' absence."

Cephas added, "My doctor has placed me on medical disability leave as I work to correct an escalating health issue. During this period, I will offer my support and cooperation to the Board, Amy and the station as needed. I am grateful for your thoughts and I look forward to returning to work as quickly as possible."

Amy Niles has headed Development, Membership, Marketing, Programming and Underwriting at WBGO. Prior to coming to the station, she served in management positions in media, sales and marketing. She holds a Bachelor of Science Degree in Music Performance and Business from NYU.

"Cephas and I share a great love and respect for the music, the station and Newark, and I look forward to dedicating my time and skills to doing whatever it takes to continue WBGO's remarkable path to award-winning programming and news, fundraising, live events and more," said Amy.

ABOUT WBGO

Founded in 1979, Newark Public Radio, Inc. is a publicly supported cultural institution that champions jazz at WBGO 88.3 FM in Newark, New Jersey and worldwide via wbgo.org. WBGO is the recognized world leader in jazz radio and one of the most respected jazz presenters in the country, and offers award-winning news and innovative children's programs. Beyond reaching 400,000 weekly listeners (including 17,000 contributing members) on air, online and via mobile devices, WBGO presents live broadcasts from prestigious jazz venues and produces acclaimed programs for NPR heard by millions. WBGO is Jazz Week magazine's 2010 Major Market Station of the Year.

# # #