Jazzmobile, Inc. Presents
Minton's Playhouse: Legends on the Bandstand
at Harlem Jazz Shrines Festival May 6 and 8

Third Annual Festival, Presented by The Apollo Theater, Harlem Stage and Jazzmobile, Inc., Celebrates Historic Harlem Venues
May 6 – 11, 2013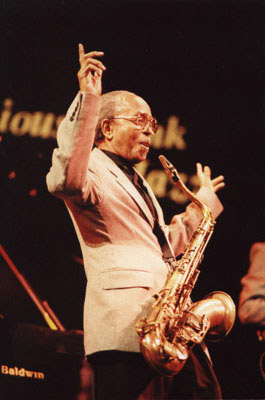 Jimmy Heath
Harlem, USA – Jazz was born in New Orleans, but it grew up in Harlem in legendary venues like Small's Paradise, The Savoy Ballroom, The Alhambra Ballroom, Clark Monroe's Uptown House, the Cotton Club, The Baby Grand and Minton's Playhouse. These venues featured the iconic big bands of the Negro Renaissance of the 1920's, the pioneering birth of bebop in the thirties and forties, the Caribbean cadences of Afro-Cubop and salsa from the fifties, sixties and seventies. Regardless of its ever-changing moods and grooves, the music provided the syncopated soundtrack for the black, brown and beige night people of this city within a city.

Antonio Hart
Though some of the venues have long gone, the sonic, soul shadows of their music lingered on. In 2011, the critically-acclaimed, multi-venue Harlem Jazz Shrines Festival was established to re-create and showcase the spirits and sounds of Harlem's historic jazz venues with inspired, top-notch live performances. Three years later, the festival – a partnership among The Apollo Theater, Harlem Stage and Jazzmobile, in collaboration with Columbia University, returns in 2013 with its most dynamic and diverse installment to date.

The Festival kicks off its third season with Minton's Playhouse: Legends on the Bandstand, a two-night celebration with an energetic, intergenerational line-up at Ginny's Supper Club, located downstairs in Marcus Samuelsson's Red Rooster Harlem, 310 Lenox Avenue. On Monday, May 6, the series opens with an evening of saxophone magic featuring Late Night with Jimmy Heath and Antonio Hart. Doors open at 10:00 pm, the concert starts at 10:30 pm.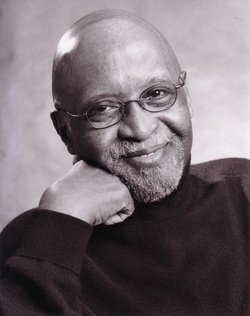 Junior Mance
Minton's Playhouse: Legends on the Bandstand returns to Ginny's Supper Club on Wednesday, May 8, at 7:30 pm with preeminent pianists Junior Mance and Christian Sands tickling the ivories.

Tickets are $10 at the door. There is a Cash bar; one drink/appetizer required.

The live dates are produced by Jazzmobile, the mobile, Harlem-based not-for-profit arts organization co-founded by NEA Jazz Master Dr. Billy Taylor in 1964 to present, preserve, promote, and propagate jazz through concerts and lectures.

The legendary Minton's Playhouse, located in the Hotel Cecil at 218 West 118th Street in Harlem, was an after-hours venue where many musicians came to relax, and jam after their "legitimate" gigs, run by saxophonist and musician's union rep. Teddy Hill. According to author/essayist Ralph Ellison, it was at Minton's where, "Dizzy Gillespie found his own trumpeter voice; that here Kenny Clarke worked out patterns of his drumming style; where Charlie Christian played out the last creative and truly satisfying moments of his brief life … where Charlie Parker built the monument of his art; [and] where Thelonious Monk formulated his contribution to the chordal progressions and the hide-and-seek melodic methods of jazz," all of which led to the creation of bebop. It closed in 1974, but Jazzmobile brought it back to life in 2011 and 2012 to celebrate the music and the venue at the Harlem Jazz Shrines Festival. Former Time Warner, Inc. executive Richard Parsons plans to reopen the club in the near future.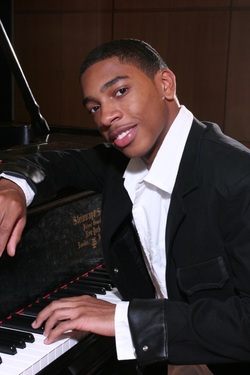 Christian Sands
For seven decades the Philly-bred, tenor saxophonist/educator/composer and NEA Jazz Master
Jimmy Heath
– the oldest member of the Heath Brothers (bassist Percy and drummer Albert "Tootie"), and the father of R&B producer Mtume – was known as "Little Bird." But, there was nothing small about this jazz giant. He is a direct beneficiary of those historic Minton's sessions, and he rose to prominence of the bebop era of the forties, as a member of the Howard McGhee Big Band, and also played with and composed for Dizzy Gillespie, Miles Davis, Kenny Dorham, Milt Jackson and Art Blakey. Many of Heath's compositions became jazz standards, including "C.T.A.," and "Gingerbread Boy," and he's recorded over 20 critically-acclaimed recordings including
Really Big!
,
Love and Understanding
,
New Picture
,
Little Man
,
Big Band
, and
Endurance
. Heath has worked as an educator with Jazzmobile, joined the faculty of the Aaron Copland School of Music at Queens College in the City University of New York in the eighties where he rose to the rank of Professor, and created the Jazz Program at Queens College, where he taught for 20 years before he retired in 2004. In 2010, he co-wrote
I Walked With Giants: The Autobiography of Jimmy Heath
, with Joseph McLaren (Temple University Press).
Heath, who was a close friend of John Coltrane, touched generations of budding jazz giants when he was an educator at Queens College, including the Baltimore-born alto saxophonist
Antonio Hart
, an eloquent and explosive artist who burst on the scene in the halcyon 1980's Young Lions era. A graduate of Berklee College of Music, he has performed with Dizzy Gillespie, Nat Adderley, Nancy Wilson, Roy Hargrove, McCoy Tyner and Dave Holland. He went on to study at Queens, where one of his teachers, now a mentor and friend, was Jimmy Heath, who produced Hart's sophomore recording,
Don't You Know I Care
. In addition to recording and performing as a leader, Antonio he has been tapped to perform on more than 100 recordings. He also follows in his mentor's footsteps and serves as a professor at Queens College.
Junior Mance
, who comes from Chicago, the city that gave us Herbie Hancock, Ramsey Lewis and Ahmad Jamal, has been blessed with a strong, driving sense of rhythm with a florid and formidable piano style. Mance reigns supreme as one of jazz's most distinguished keyboard giants. He worked with Lester Young, Aretha Franklin, Buddy Guy, Gene Ammons, Cannonball Adderley, Coleman Hawkins, Dizzy Gillespie and Charlie Parker, and toured with Dinah Washington in 1954. He has recorded 40 albums as a leader, including
The Three of US
in 2012. This year he celebrates his 85th birthday and 75 years of performing.
The state of Connecticut has birthed some amazing jazz pianists, from Horace and Kevin Hays to Brad Mehldau. Pianist
Christian Sands
is destined to be mentioned in that same breath. Born on May 22, 1989, he first enrolled in music classes at the age of four, and composed his first composition a year later. A graduate of the Manhattan School of Music, Sands performed at the 2006 and 2007 Grammy Awards, which included an incredible duet with Oscar Peterson. A protégé of Dr. Billy Taylor, Sands has shared the stage with Wynton Marsalis, Ben Williams, Stefan Harris, Lou Donaldson, Terence Blanchard and Patti Austin. He recorded his first CD,
Footprints
, at the age of 12, followed by
Harmonia, Risin'
and
Furioso
.
Highlights of the 2013 Harlem Jazz Shrines Festival include:
·
May 6, 5:00 pm –
Columbia University
presents
Harlem Jazz Shrine Dialogues: Cotton Club in Black & White
and
Ann Petry: The Street – Harlem in the 1940s
. Cowin Theater at Teachers College.
Free.
·
7:30 pm – Harlem Stage
presents
Celebrating the Sugar Cane Club of Yesteryear
featuring
ERIMAJ
and
Fabian Almazan.
Harlem Stage Gatehouse.
·
May 9, 8:00 pm –
Jazzmobile
presents
A Night of Swinging with the Cab Calloway Orchestra
, a Big Band Dance Party. Cash Bar/ Food Available for purchase. The Alhambra Ballroom.
·
May 11, 3:00 pm and 8:00 pm – Apollo Theater
presents
Geri Allen & Friends Celebrate the Great Jazz Women of the Apollo
featuring
Geri Allen & Timeline Tap Quartet
,
Dianne Reeves
,
Terri Lyne Carrington
,
Lizz Wright
,
Tia Fuller
,
Karen Malina White
,
Marvin Sewell
,
Dormeshia
and
Afro Blue
. Staged by
S. Epatha Merkerson
, narrative by
Farah Jasmin Griffin
with
Deejay Val Jeanty
. Apollo Theater.
Tickets for many of the Harlem Jazz Shrines Festival events are available now. For the complete line-up and more information, visit the Harlem Jazz Shrines Festival website at
www.harlemjazzshrines.org
.
Harlem Jazz Shrines Festival is made possible with generous support from the National Endowment for the Arts; Mayor Michael R. Bloomberg; the City of New York Theater Subdistrict Council; the New York City Regional Economic Development Council; the New York City Department of Cultural Affairs, in partnership with the City Council, including Council members Robert Jackson and Inez E. Dickens; and the New York State Council for the Arts with the support of Governor Andrew Cuomo and the New York State Legislature.
# # #